As an art project I was told to design something and show the development of it through sketches and sources before reaching the final result. I chose to base a corset design on Mrs Lovett from Tim Burton's film adaptation of the musical 'Sweeney Todd', and hoped to convey her character and journey through the film.... in the form of fabric!
This idea was, as you can probably imagine, a little bit ambitious, but here is how it ended up:


(All photos can be enlarged, just click them!)

To quote my rambling explanation:

"I tried to convey her journey from poverty and loneliness in an insect/rat infested old pie shop, to her great aspirations of love and wealth, and... ultimately her fiery end. The bottom of the corset uses only inky colours (the colour scheme of the film) with raggedy ends, torn fabric, rats tails, and bedraggled hair (based on her appearance in the beginning).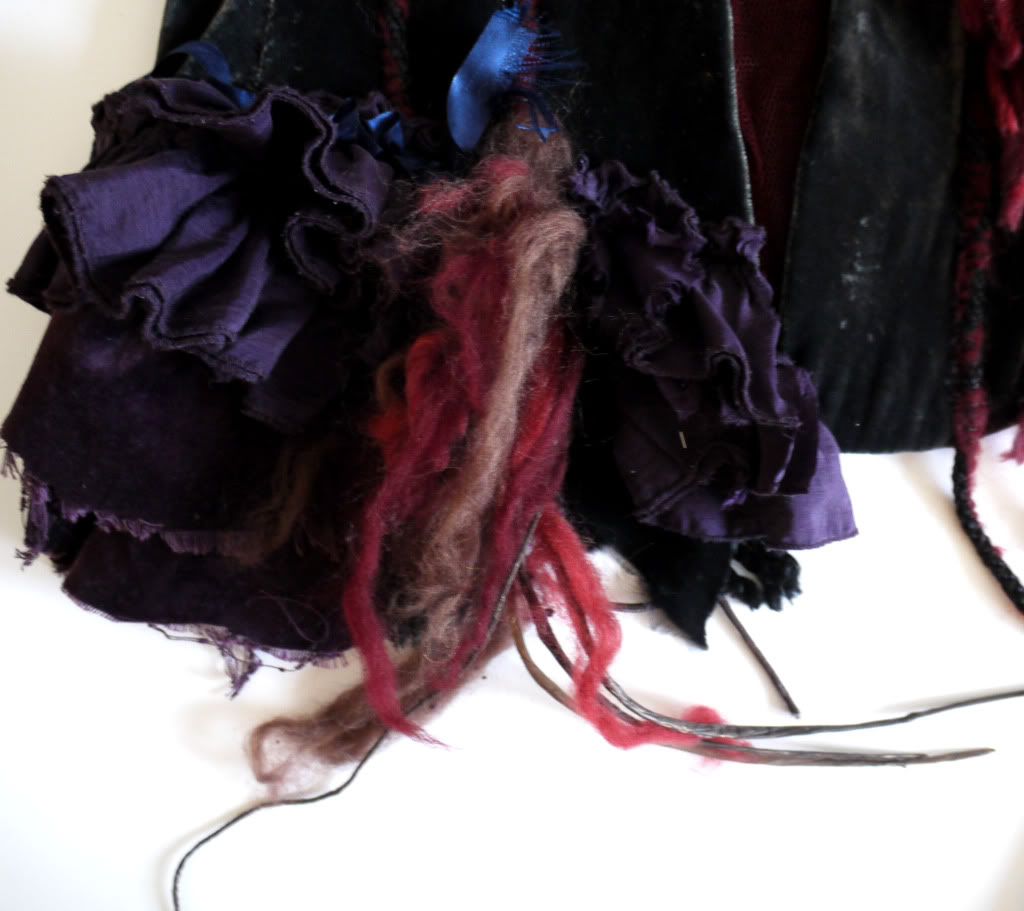 In contrast, the top of the corset is a bright flourish of colour (red spiral-y hair, fancy ribbons, a few wisps of blue/white which are supposed to represent the sky in her "By The Sea" dream sequence). The flourish represents the wealth she comes into while teamed up with Sweeney: the red colours conveying both her love for him and the bloody, corrupt plot she's part of.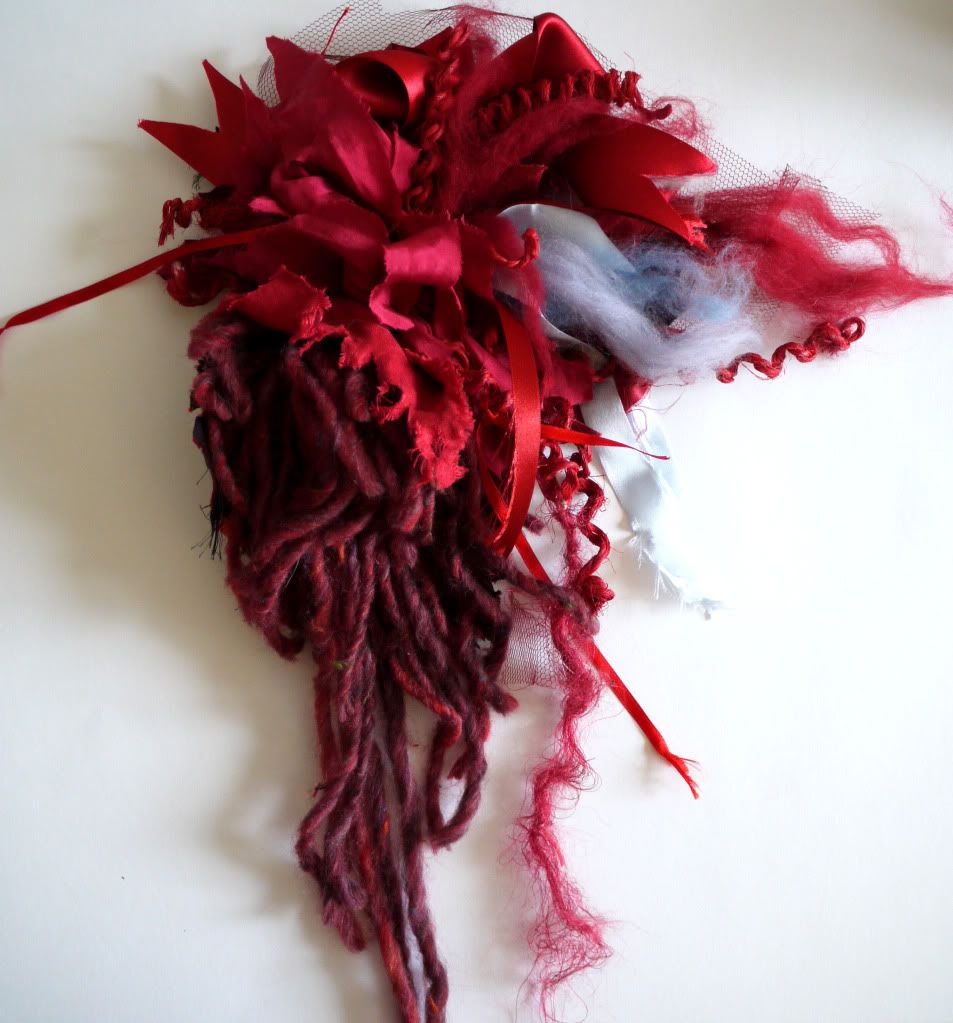 'Meat entrails' hang down from it, depicting the darkness behind her lovely new facade....



Pinned to this is a cameo brooch, which during Victorian times usually depicted idealised women, but here features a cockroach:



... As a reminder that she can't truly escape to this new life, because of the corruption and lies it's built upon. If you look closely, I tried to fray the ribbons in the flourish-y bit, as well, to show how it will all unravel pretty soon!

Lastly, the red netting which runs up the centre and jags out at the top is supposed to represent the fire she dies in.

/ Long ramble!

The corset was made using any scraps of material I could find, painted string, wool, ribbon, wire and netting. It took a long time!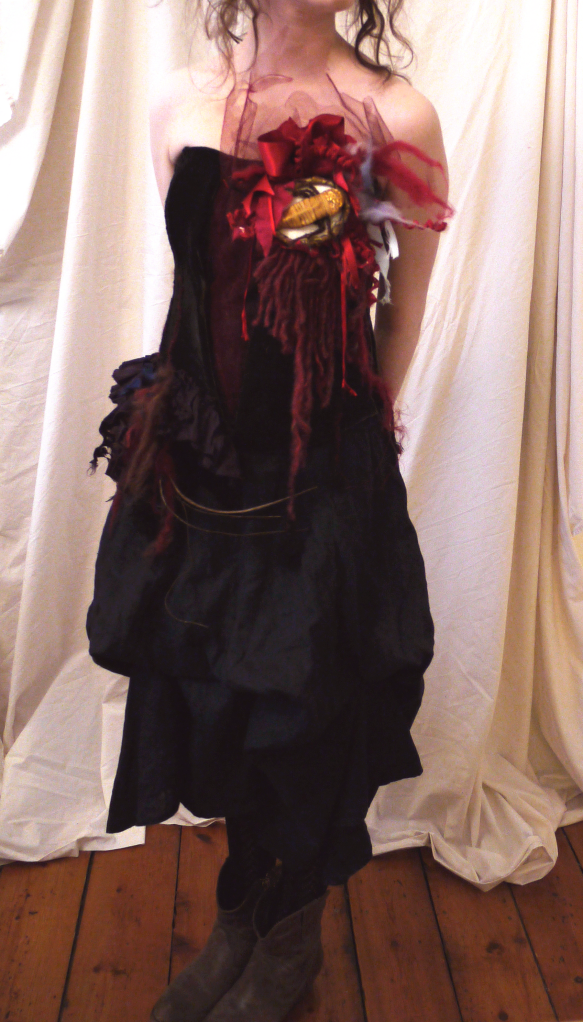 You can also find it at my DeviantArt:
HERE


Hope you like it! Do comment/critique/let me know what you think!